by Eric Meier
It's common knowledge that wood comes from trees. What may not be so apparent is the structure of the wood itself, and the individual components that make up any given piece of lumber. Unlike a mostly homogenous piece of foamboard, MDF, or other man-made material, wood is an organic material, and has many distinct characteristics which will be helpful to learn.
Hardwoods and Softwoods
An immediate and broad distinction that can be made between types of trees (and wood) is the label of hardwood or softwood. This is somewhat of a misnomer, as the label is actually just a separation between angiosperms (flowering plants such as maple, oak, or rosewood), and conifers (cone-bearing trees such as pine, spruce, or fir).
Hardwoods (angiosperms) have broad-leaved foliage, and tend to be deciduous—that is, they lose their leaves in the autumn. (However, many tropical hardwood species exist which are evergreen—they maintain their leaves year-round.) Additionally, hardwood trees tend to have a branched or divided trunk, referred to as a dendritic form.
Get the hard copy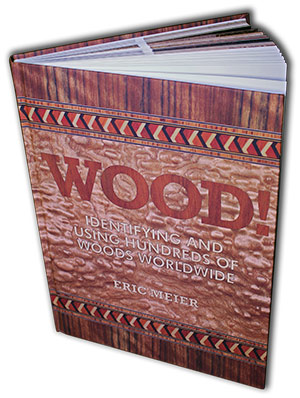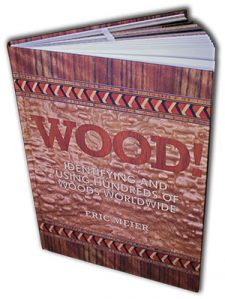 If you're interested in getting all that makes The Wood Database unique distilled into a single, real-world resource, there's the book that's based on the website—the Amazon.com best-seller, WOOD! Identifying and Using Hundreds of Woods Worldwide. It contains many of the most popular articles found on this website, as well as hundreds of wood profiles—laid out with the same clarity and convenience of the website—packaged in a shop-friendly hardcover book.