A number of factors are considered when dealing with the fairly simple categorization of "color."
The color of the heartwood.
The color of the sapwood.
The width and/or ratio of the sapwood to heartwood.
The sharpness (or lack thereof) of the line of demarcation between the sapwood and heartwood.
The light-fastness of the heartwood color, and whether the colors tend to darken, lighten, or unexpectedly shift.
Unusual grain figuring that is commonly seen for a specific species (curl, birdseye, mottle, etc.).
Other notable grain appearances, such as streaked or duo-toned woods (Black Limba, Zebrawood).
Get the hard copy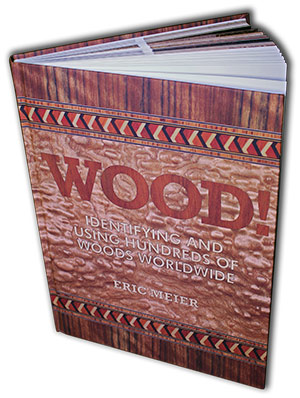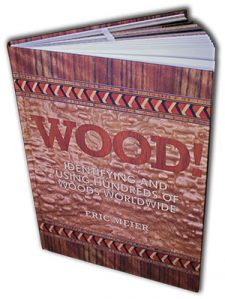 If you're interested in getting all that makes The Wood Database unique distilled into a single, real-world resource, there's the book that's based on the website—the Amazon.com best-seller, WOOD! Identifying and Using Hundreds of Woods Worldwide. It contains many of the most popular articles found on this website, as well as hundreds of wood profiles—laid out with the same clarity and convenience of the website—packaged in a shop-friendly hardcover book.