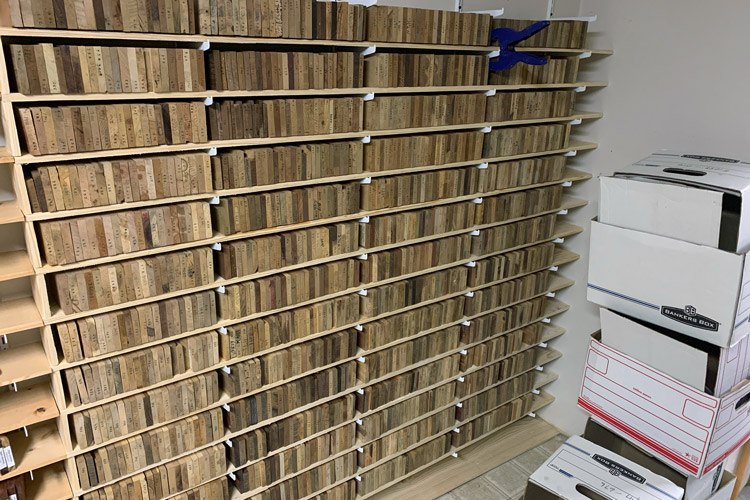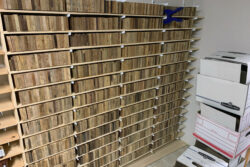 This collection was generously donated during the summer of 2021 by Tim Deahl. At the time of receiving it, the collection more or less doubled the amount of samples in my collection!
It took several months to process, label, alphabetize and categorize all the specimens. More than likely, it will take many more years to actually photograph and add the woods to the website.
Facts about the collection
Samples completely new to me
Samples that were an upgrade over existing samples
Samples that will be retained for reference because of unique grain, color, etc.
Samples that were duplicates of existing samples
Discarded or misidentified samples: 4
The samples were collected from the late 1950s to the mid 1980s and feature specimens from very well known wood collections and collectors. For instance, Dick Bunner notes trading with a New Zealand collector in the 1960s named George Day. Today, that man's collection is simply known as
The George Day Collection
, but back then it was trading with just another wood collector.
Other notable sources for the wood samples include: Stearns Collection, Yale collection (now known as the
Samuel J Record Wood Collection
), as well as many government forest laboratories across the globe. 
It's also of interest to note that even though I never met or knew Dick Bunner, it appears from his collection that he shared in my interest in collecting conifer species. For instance, I had already amassed 45 different species of pine myself, but his collection contained a whopping 78 different species, 44 of which were completely new to my collection.