A new poster—almost as beautiful as the wood itself.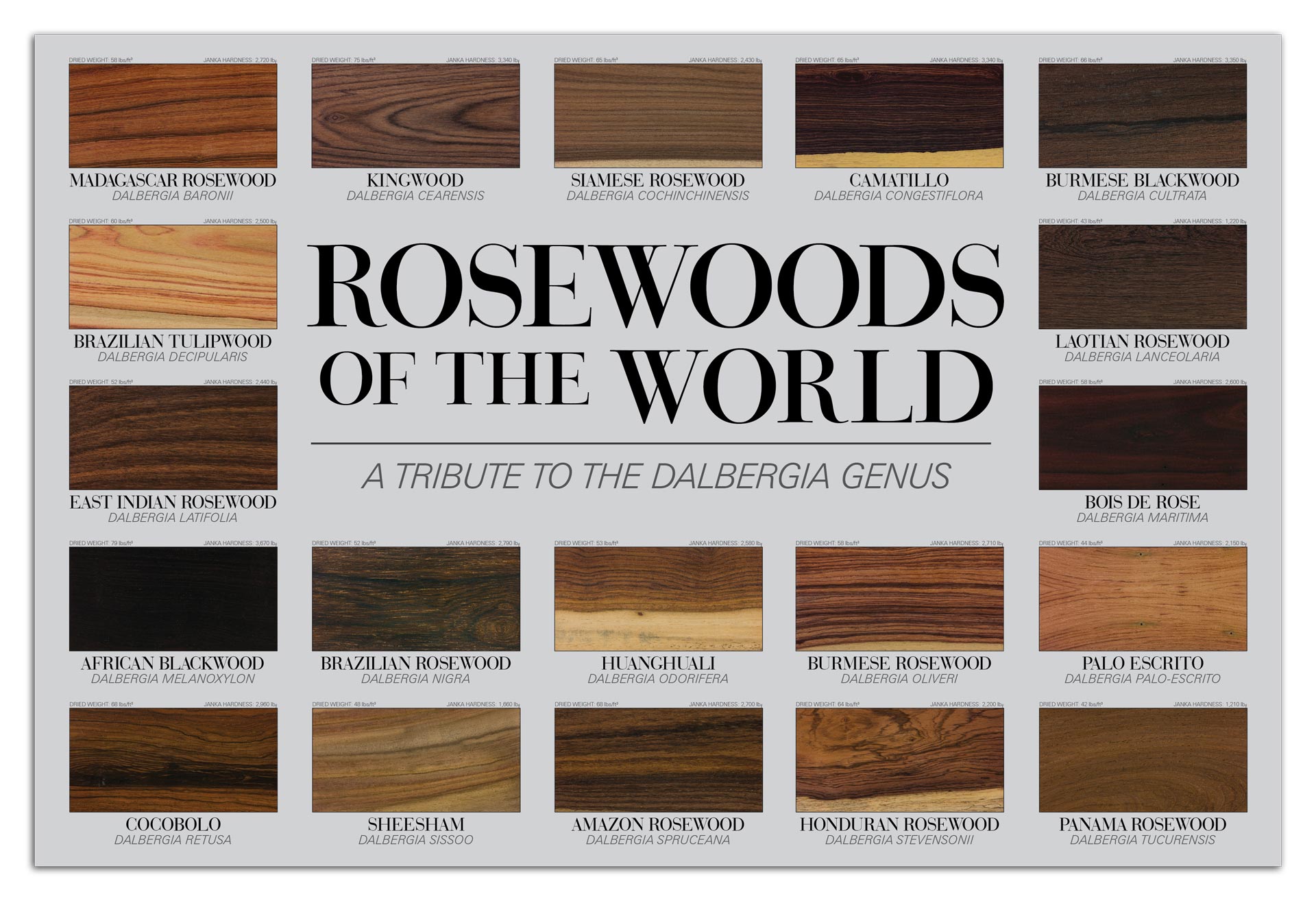 Nineteen different rosewood species, each pictured in exquisite detail.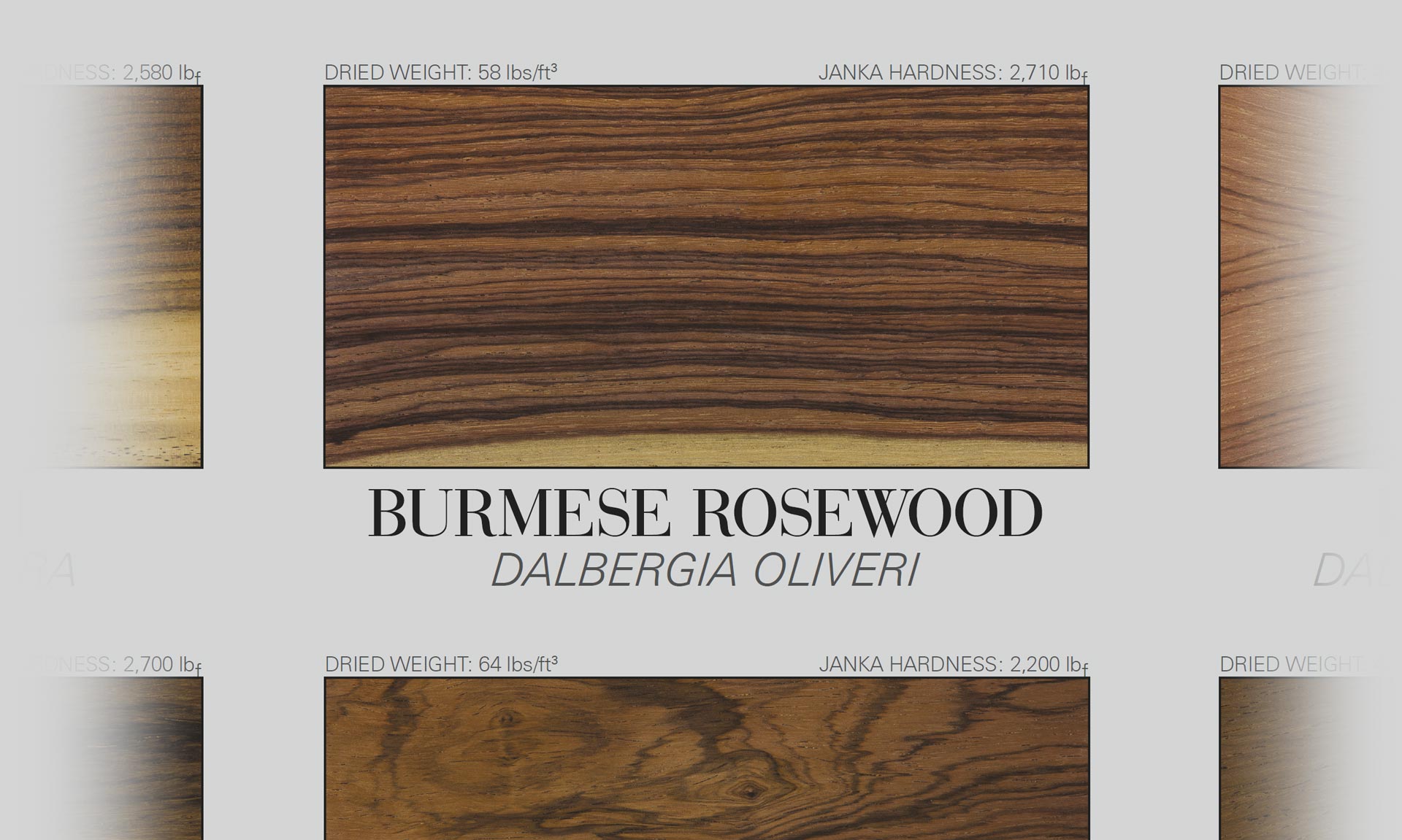 An elegant addition to any room.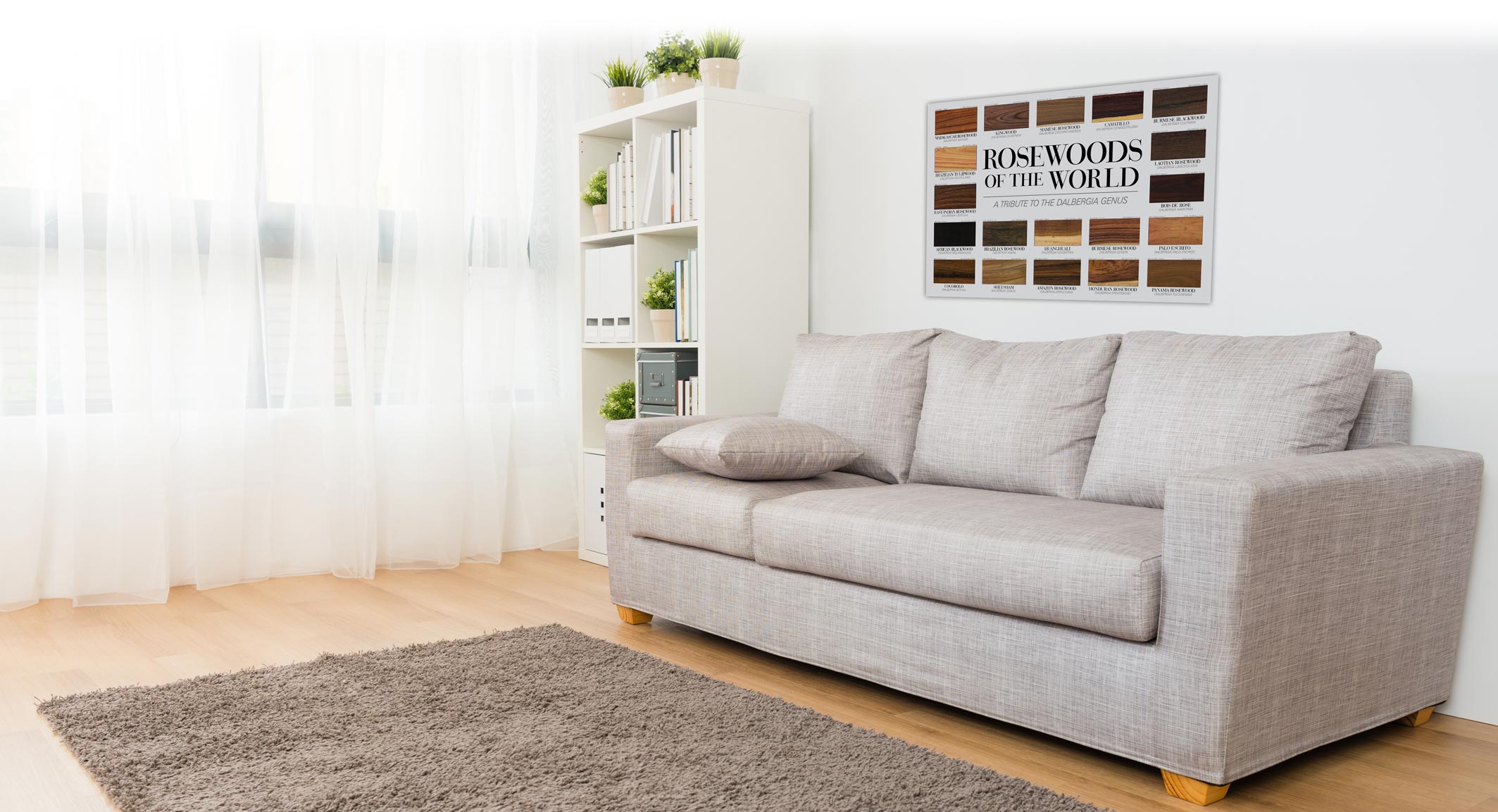 Every wood is reproduced at 6" x 3" in 1:1 actual size.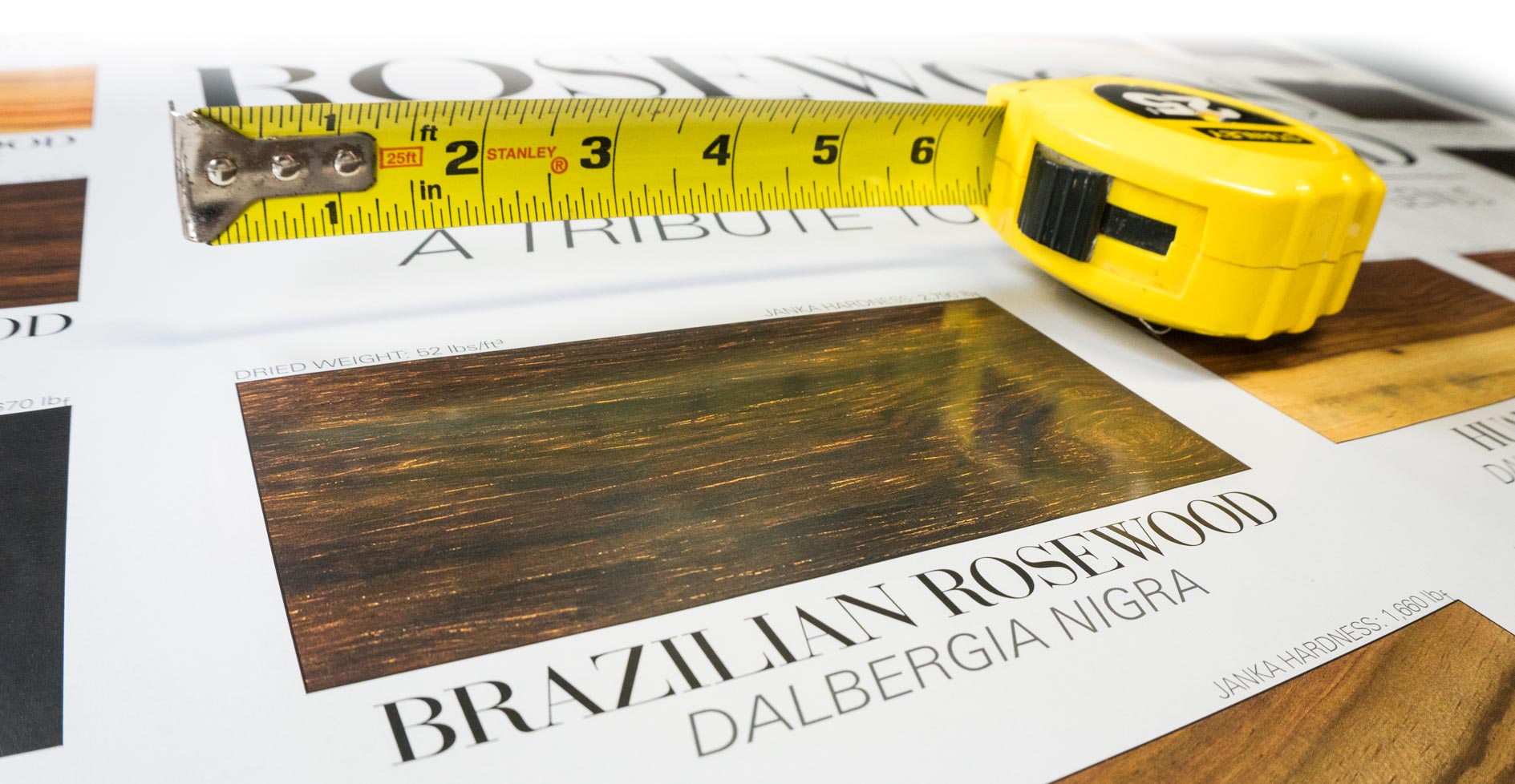 Standard 36" x 24" size makes it easy to find ready-made frames for the perfect finishing touch.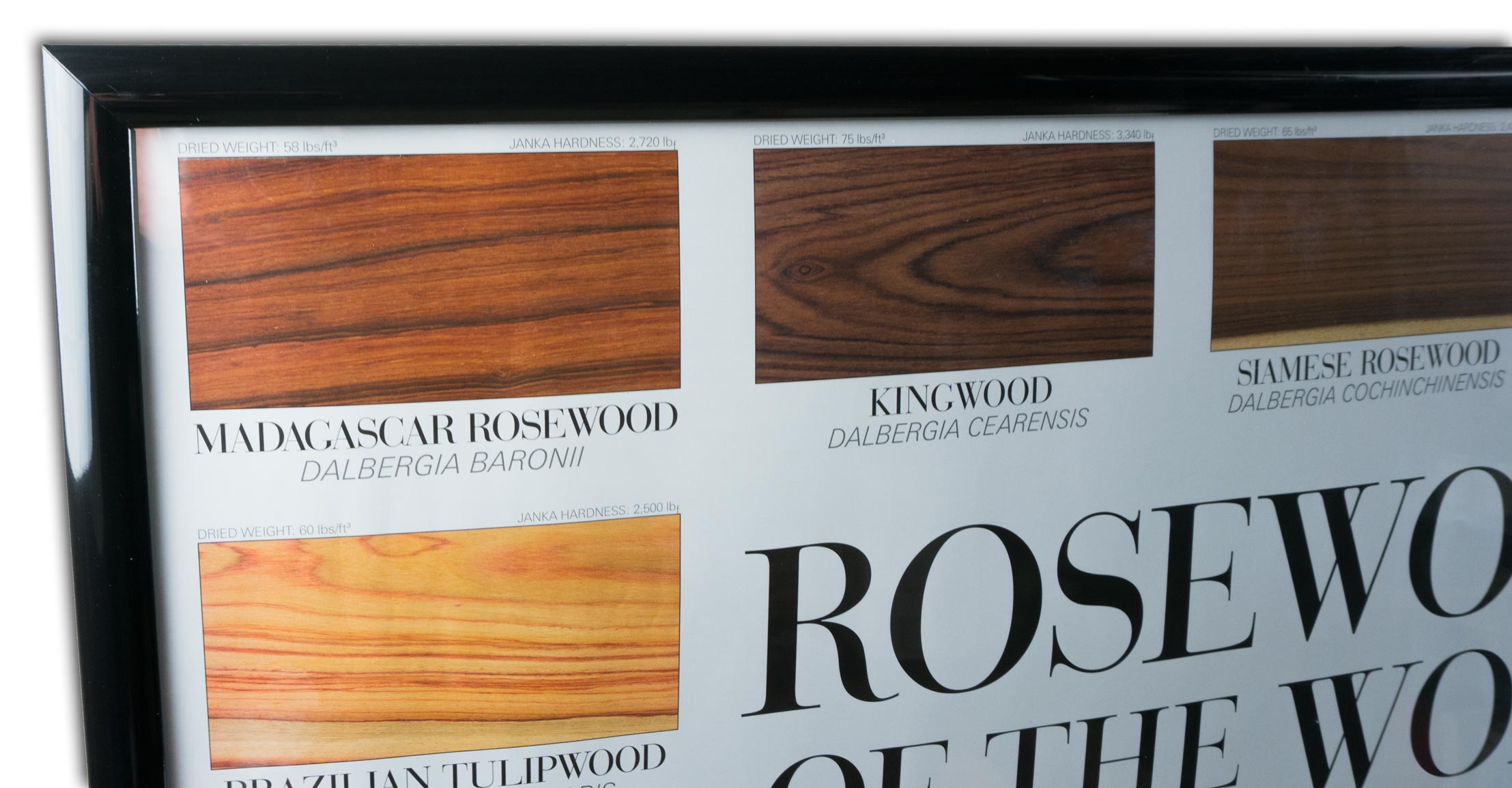 Shipped quickly and easily—directly from Amazon.com